"97% of open rates make Short Message Service (SMS) like Aakash SMS a powerful platform for communication."
It's a common fact! the immense opportunity with messaging, our team of experts has built a Bulk SMS portal called
Aakash SMS
to help you message multiple recipients at a time. I'm sure you're with me on this one. And, all you need is the internet in your system and purchase the Aakash SMS portal. Sooner or later, it will be your favorite marketing tactics as our services include:
You don't want to miss this next part.
Because in accordance with the offered services, you can use Aakash SMS for the following purposes:
1. Marketing campaign
Did you know, SMS gives you 97% of open rates? And on top of that, 91% are read within 10 minutes of being received among 97% open rate SMS. So, you see my point, right? Aakash SMS is perfect for marketing products, service and special offers directly to the customer's handset. To know further,
Contact Us
for ways to utilize Aakash SMS to better engage with customers.
Also, follow the QUICK HINT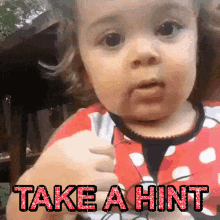 The trick is to personalize Bulk SMS
, enhance engagement with two-way messaging: Confirm attendance, competitions or other events
Next is Mobile Coupons: Say bye-bye to costly and time-consuming printed coupons and get a spontaneous response from customer through Mobile Coupons
I'm sure you're with me on this Quick hint. But wait, there are more uses of Aakash SMS.
2. Reminding Appointments
Let me clarify. For example, if you are short of time and money, what would you prefer, phone calls or SMS? Instead of wasting time and money to confirm the participation of customers through phone calls, you'd rather prefer to use SMS. Regardless of the type of business, as a SMS service provider, your revenue is lost whenever an appointment is missed. However, the good news is Aakash SMS helps you to cut down costs on missed appointments by reminding appointments. , send reminders to large groups using two way SMS system to confirm customer participation for a better result. I know that's a lot to take in, but bear with me.
3. Contacting your staff
Anytime, Anywhere—Aakash SMS is a perfect solution to contact your organizational staff quickly in a cost-effective way. But what does that mean? It means you can use our bulk SMS service to notify all the staff about important events in one go.
4. Event Management
Also, Aakash SMS helps to manage the event by informing and reminding the delegates about the event. And in response, you will get appreciation and high participants.
Trusted By Small Businesses And Leading Brands 
For their automated SMS reminders and alerts
Most importantly, Aakash SMS comes with an easy to use dashboard. this, it is easy to open up your Aakash SMS by creating a
free account
.
Register: Register an account with us with your unique username and password.
Buy Credit: And purchase credit for sending SMS as per your requirement.
Send Messages: Finally, use your Dashboard to send messages to your contacts with one click. It offers you the cheapest bulk SMS service. You only pay for the SMS messages you send. The best part, right?
In conclusion, what You Get With Aakash SMS
Bulk Upload: Upload UNLIMITED number of contacts

Bulk Message: Send to up to 5000's of contacts at a time

Templates: Save your messages as templates to use it in the future

Reporting: FREE reporting to see who got your messages