SMS API Integration
API stands for Application Programming Interface, which defines how many software intermediaries interact. The Bulk SMS Gateway API service is easy to install, cost-effective, and allows you to send bulk SMS to all your clients in Nepal and around the world.
SMS API Integration Services in Nepal give our customers the capacity to integrate SMS into all facets of their business including applications, websites, intranets, CRM's, ERP, and other corporate software providing a real-time messaging capability in existing corporate applications. Our team of mobile messaging specialists has years of experience integrating complex messaging requirements into existing corporate ecosystems. The development team will consult with you to understand your needs and tailor a solution, using a secure web interface, to your existing systems.
Bulk SMS gateway service provides a secure web interface and precise guidelines for any issue you face. Bulk SMS API Integration service translates SMS beamed to mobile phone networks. Moreover, the delivery rate is as fast as the speed of light, and you can send and receive messages from any device with an internet connection. 
What are the features of Bulk SMS Gateway API? 
Bulk SMS Gateway helps you to broadcast SMS to all your contacts within a second. Aakash SMS Gateway API tracks shipments and statistics online to update the SMS campaign. SMS API gateway allows Two Factor Authentication and OTP SMS passwords. Moreover, Gateway Bulk SMS API conducts polls and survey requests for customer feedback. We provide a multi-featured dashboard that supports both your Bulk SMS service and Gateway Service. The Gateway Bulk SMS API service of Aakash SMS provides low latency,  high delivery, and high engagement in just a few minutes.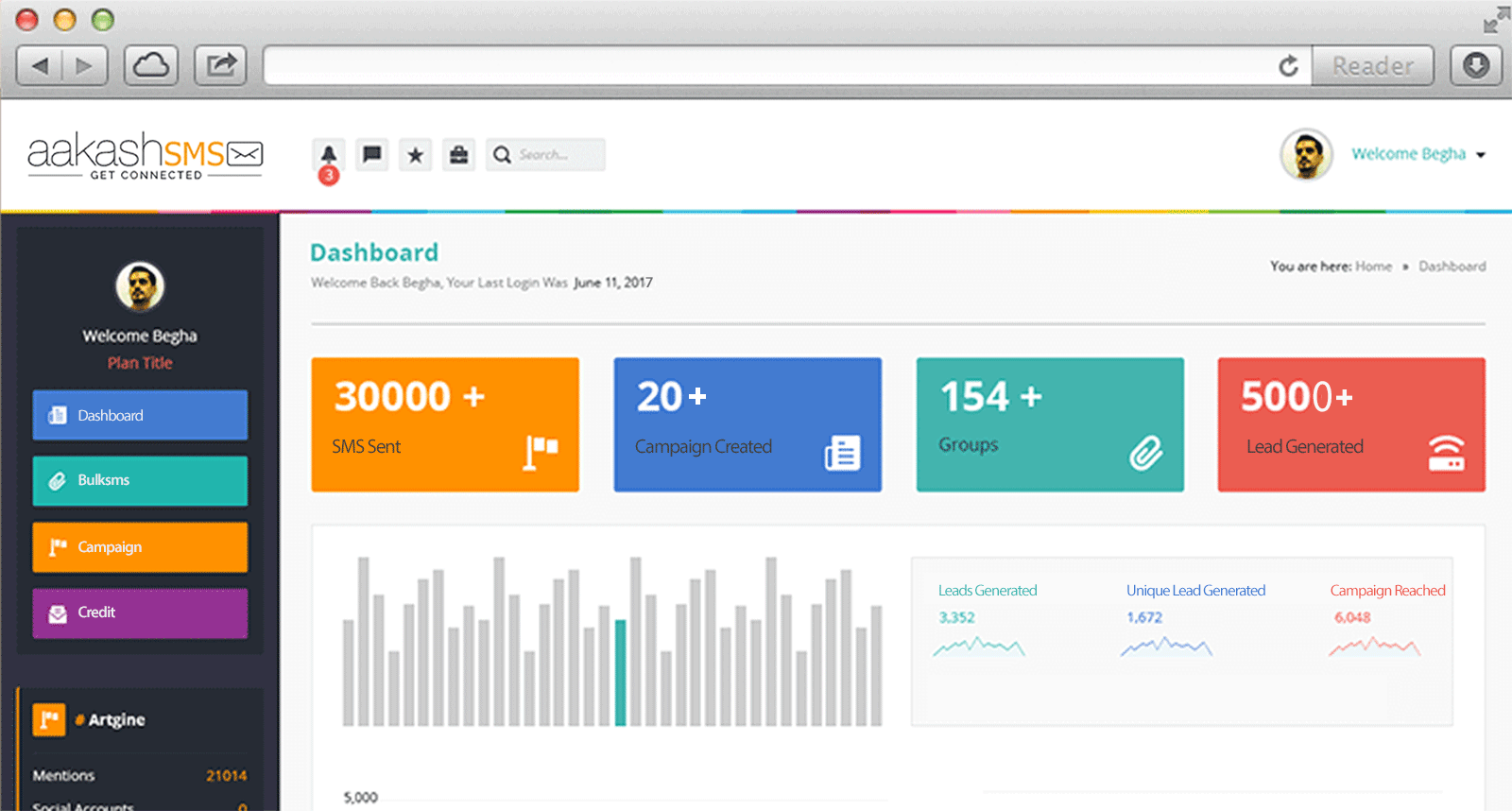 Can Gateway Service pull data?
The SMS gateway API service provides text messaging services to over 180 countries. The SMS Gateway service is well suited to high-speed traffic. Aakash SMS API is the most unique and engaging SMS Gateway API portal in Nepal. Our online SMS gateway services can configure personalized messages, deliver coupons, vouchers, receipts, schedule messages and extract data of the customers from surveys and polls through their websites or apps. Our SMS API Portal is entirely supported by encrypted codes and comprehensive documentation. After integrating your platform with the gateway service, you don't have to log in frequently to send messages. Our expert team will guide you through any obstacles you face. 
Who can use SMS Bulk Gateways? 
SMS API Integration enables two-way communication services with your customers at affordable costs. You can send one-time passwords, confirm your booking or reservations, etc. and can track your messages using bulk SMS gateway software. This Gateway bulk SMS service provides flexibility with structured marketing campaigns. An SMS Integration API is perfect for any business organization or agency that will benefit from the services like Dental offices, Banks, Government agencies, Fundraising, and campaigning agencies, Utility companies. Real estate agents and brokers, Charities, and nonprofit organizations Schools, Restaurants, Airlines, Travel, and hospitality, Insurance companies, Shipping, and delivery companies, Retail and online stores, Political polling agencies, Medical offices, etc. 
EXPLORE WAYS TO MAKE YOUR COMMUNICATIONS GREAT

SMS Scheduling System
Save your time by scheduling text messages to be sent at a later date and time.

Template Management System
Create and customize multiple SMS templates and default messages to be sent and reduce efforts.

Contact Management System
Our contact manager lets you import contacts from an Excel file and then organizes them into groups.