The exam schedule for SEE (Secondary Education Examination) is published. The examination date is initiated from 8th of Chaitra. The final SEE exam date is scheduled for 20th of Chaitra.
A Board Meeting was conducted this Wednesday for finalizing exam dates. The examination is set to start on one of the Saturday, though it is a public holiday. According to Ambika Prasad Regmi, controller of Examination of Control office, the SEE exam begins with English Subject at 8 AM in the morning. On 9th of Chaitra, exam of Nepali course will take place. 10th Chaitra and 11th Chaitra are said to be a holiday for examiners due to Saturday and Chaitra Dashain respectively.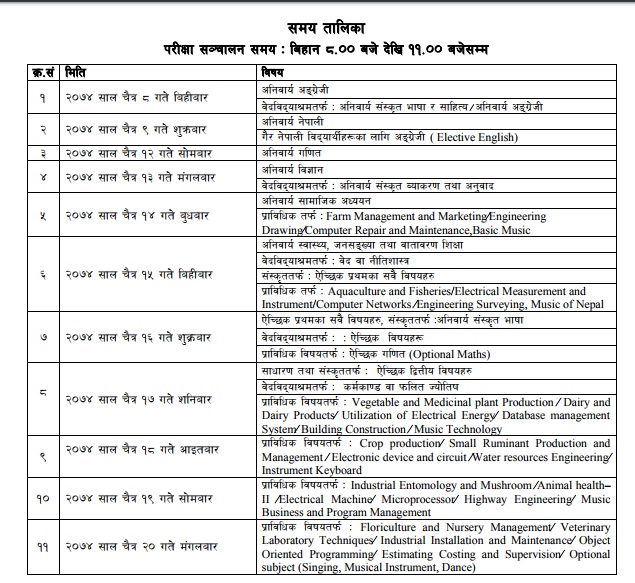 There will be exam of compulsory Mathematics on 12th Chaitra, Science on 13th Chaitra, technical subject on 14th Chaitra, Health Population Environment subject on 15th Chaitra, optional courses on 16th Chaitra, Topics on Sanskrit , Fellow Astrology, Technology, Vegetable and Medicinal Plant Production, Dairy, Electrical Energy, Database Managing System, Music Technology will held on 17th Chaitra.
Examination on the technical subject will be undertaken on 18th, 19th and 20th of Chaitra. All the best SEE appearing students!