Nepal Telecom often alerts you to social campaigns, telephone invoice clearance, data packages, and other relevant notices on your mobile. Even, Ncell clings to your inbox with the latest data packages and new offers. Do they pick on one of the numbers and send messages as we do? Nah! They could not have done those lengthy and tedious jobs. They have got millions of users. Thus, they integrate the such program, which disseminates the same alert message to millions of users. Technology has advanced this way into Bulk SMS Services in Nepal.
It is used by media companies, enterprises, banks (for marketing and fraud control) and consumer brands for a variety of purposes including entertainment, enterprise, and mobile marketing. Bulk SMS messaging is distinctive marketing channel, which selects a determined number of recipients for alerts, reminder, marketing messages, send promotional offers, confirm bookings, and update customers. Bulk SMS Services can be used by business owners, community groups, marketing agencies or anyone wishing to communicate with a large group of people.
How Bulk SMS works?
The software is automated for sending and receiving a number of messages. The software is installed by various bulk SMS services provider like Aakash SMS, which affixes them in managing huge loads of messages. These software packages provide users with the opportunity to add as many phone numbers as required and these phone numbers can be managed in a variety of ways. In addition, they allow upgrading enormous list of mobile phone numbers with the virtue of text file or CSV file.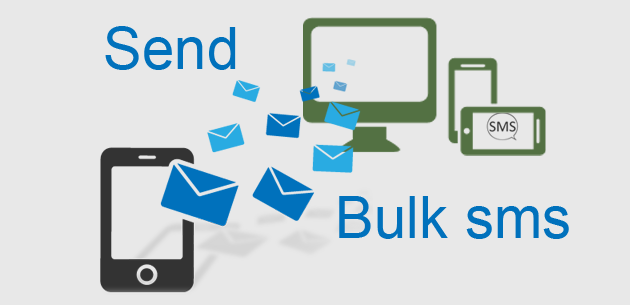 Technologies have advanced over the course of time. Some of the software is propagated with such tools that they scarp off duplicate numbers. Plus, they select predominating mobile numbers before sending messages. Messages can be scheduled to be sent at specific times and/or days and bulk messages can be sent on national and international mobile networks as long as the bulk messaging software provider sends internationally. Most bulk messaging services use the standard application programming interfaces (APIs). It allows programmers to add SMS functionality to any program and alert targeted consumers without any delay.
How Bulk messaging act as helping hands to Nepalese business/marketing enthusiast?
High return on investment
Promoting business ideas really cost you at large. If you went with an advertising policy, you will acknowledge how expensive they are. Bulk messaging targets a high number of consumers, make them acquainted with your business ideas at a reliable cost.
Aakash SMS charges Nrs 1.5/ SMS for 10,000 SMS. Where else can you contact 1000 customers in a matter of seconds for as little as Nrs 1.5? With this cost-effectiveness and high return on investment, bulk SMS marketing is an almost essential marketing tool for any modern small and medium-sized enterprises.
Open rates for Bulk SMS Services
98% of all SMS messages are opened and read by the recipient and on average within five seconds. That, alone sounds impressive but when compared to the 20% average open rates of email it's even better. Not to mention the fact that of that 20 % of e-mails that are actually opened the average open time on these is about forty-eight hours.
With a high percentage of customers being targeted, you can analyze half of them being thoroughly interested in what you have carved for.  Your marketing ideas are rolling all around the corners of the market.
SMS personalization
Marketing is all about knowing your customer right. Not, all o the customer behold the same perception. Most of the organization fails at selling product.  The matter of personalizing message according to customer's nature has been a prominent necessity for business dealers. SMS messages can be personalized to the recipient and delivered to their pockets within seconds. They can also be personalized based on the customer's previous buying behavior and demographics. They can even be location based as well as individually sculpted based on different stores and different regions of the country.
Personalizing messages cost you an extra penny from the pocket but, bulk messages consider your elasticity of pocket and even targets sizable consumers at a feasible price.