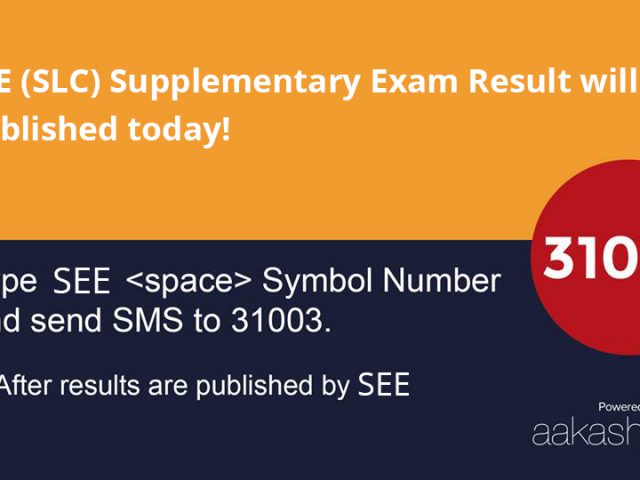 SEE Supplementary Result 2074 COMING TODAY
After SEE Supplementary results 2074 are officially published by OCE, type SEESymbol-No & send SMS to 31003
The Office of the Controller of Examinations (OCE), Sanothimi, Bhaktapur had scheduled the exam results for Secondary Education Examination (SEE) supplementary exam 2074 (grade improvement). The SEE supplementary exam was held on August 3 to 10, 2017 (Shrawan 19 to 26, 2074)
According to OCE, the result is coming today.
As soon as SEE Supplementary results 2074 / 2017 are officially published by OCE
SEE Supplementary परीक्षा परिणाम हेर्नका लागी :
टाइप SEE <space> सिम्बोल नम्बर गर्नुहोस् र 31003 मा SMS पठाउनुहोस् |
 Type SEE <space> Symbol Number and send SMS to 31003. Once result is published.