The Department of Transport Management has announced that they will be using SMS services for showing driving license results for written tests and driving license status. The Department of Transport Management has recently been using online processes for the creation of driving licenses in Nepal. Recently, there was a provision for registering for driving licenses in Nepal online. Now, through the help of Aakash SMS, the Department of Transport Management is now providing results for Written tests as well as Driving License print Status via SMS. To check for your results for the written tests and driving licenses status, all you need is a working phone.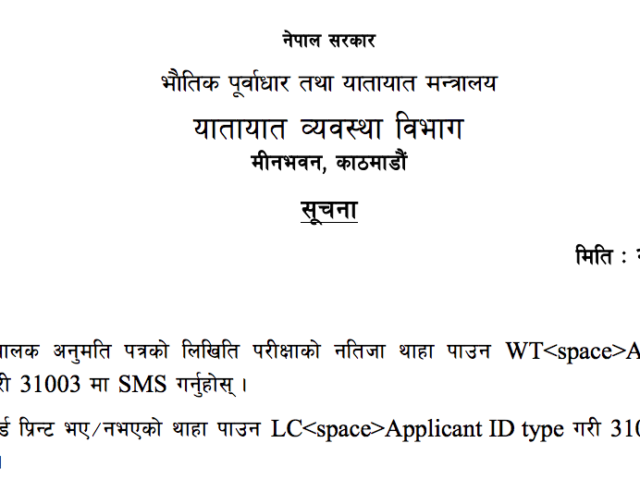 Here's how you can check your results for Written Tests:
1.  Type 'Wt <space> [Application ID number]' 2.  Send it to 31003 For example, here's a sample of this.
If you failed your written test, you can re-apply for the exam after 90 days.
How to check your Driving License Status:
1.  Type 'Lc <space> [Application ID Number]' 2.  Send it to 31003. If your license if printed, you'll get a message looking like this:
If your license has NOT been printed, here's what you're gonna receive in your text: