To check SEE(SLC) Results 2074/2075 via Aakash SMS type SEE <space> Symbol Number and send SMS to 31003. Aakash SMS is leading a bulk messages service within a simple coded format. It has been easy for students of SEE (SLC), Grade XI and XII to view their exam results in their mobile screen. The result of SEE (SLC) is published in grade system. The office of examinations of controllers has been publishing SEE (SLC) results through grade system since 2073 B.S. Each course is decided by grading system based on GPA. GPA ranges from 0 to 4. The students who would score A+ is Outstanding, likewise, the students scored A is Excellent. In the same way score B+ refers to Very Good, students scoring B represent  Good. The students scoring C+ is Satisfactory, and the students scoring C is Acceptable. Similarly, the students scoring D+ is remarked as Partially Acceptable and scoring D is above Insufficient. At last, the students scoring E is Very Insufficient.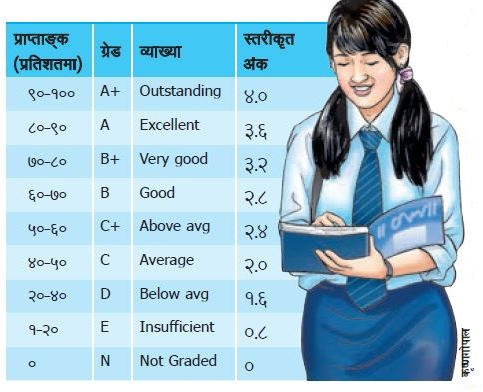 A+ is identical to 4 GPA, A to 3.6, B+ to 3.2, B to 2.8, C+ to 2.4, C to 2.0, D to 1.6, and E to 0.8. To view your SEE (SLC) result 2074/2075 via SMS, simply follow the following steps: – Go to your mobile messages box – Compose a new message – Type SEE <space> symbol no. – Send SMS to 31003 Note; after the results of SEE(SLC) exam 2074/2075 is officially published All the best SEE(SLC) exam appearing students! You also can visit
Inheadline.com
or
SEE Result 2074
for more information.